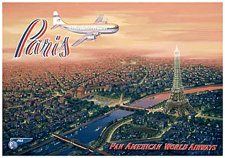 Over Paris

ABOUT THIS POSTER



This poster was painted by artist Kerne Erickson.

Click on the Add Cargo box at the right.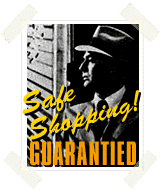 Color representation: Although we have taken precautions to insure accurate representation of each work reproduced in our online catalog, there may be some slight shift in color due to limitations of web imaging.

Measurements: Measurements listed are approximate only. We do not recommend advance ordering of precut frames or mats.

Retail Price: $50.00
FlyingClippers.com Price: $50.00
You Save: $0.00 (0%)

Availability: Ships in 2 to 3 days

Format: Full Color Poster from Original Lithograph
Poster Size: 26 x 38
Item No: CS-42